Training Courses, Trading Systems and Trading  Software Products by Bill Poulos – Profits Run, Inc.
Premium Trading Education
Bill Poulos began helping regular folks just like you learn how to trade the markets in 2001 when he started his company, Profits Run, Inc.
Bill's training is based on his real-life experience & wisdom.  He's been trading the markets since 1974.
All Experience Levels  – Beginner to Advanced
Bill Poulos provides a wide variety of training courses to meet your needs.  Whether you're brand new to trading or an experienced 'pro', he'll help you achieve your trading goals as quickly as possible.
Your success in the markets is Bill's ultimate priority.
The Hottest Markets
After you complete any one of Bill's training courses, you'll be ready to maximize your profit potential in any market of your choosing: Forex, Stocks, ETFs, etc.
While Bill Poulos designs his trading strategies to be 'timeless', he's always keeping an eye on the hottest trends so you get the very best 'what works now' training.
Chosing The Best Training Course To Match Your Goals
Bill Poulos believes that trading any market is a very personal decision. Your circumstances are unique, as are your financial and personal goals.
That's why he offers a wide variety of training courses for you to choose from. There is no one "perfect" or "best" course, because every trader is different.
So, Bill invites you to explore his training courses and try them out in the privacy of your own home, or "trading lab". That way, you can determine for yourself what the best course is for you.
And, if you're like some of Bill's students, you'll end up investing in all of his training courses.
As Bill Poulos himself puts it, "The trading methods you use are sort of like the clubs you use playing golf.  Certainly you could play 18 holes of golf with just a putter.  You might even make some great shots, but overall, you'll have a hard time competing with someone who's playing with a full set of clubs.  Likewise, in trading, the more trading methods and techniques you have available to attack the markets, the more profit potential you'll have a shot at capturing."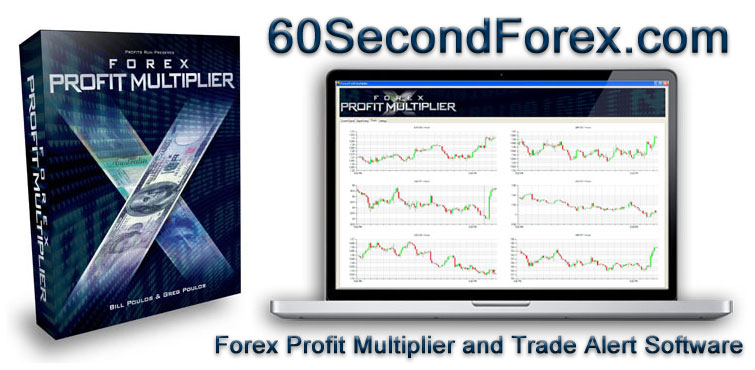 BILL'S LATEST AND GREATEST PREMIUM FOREX TRAINING COURSE:
Forex Profit Multiplier and Trade Alert Software