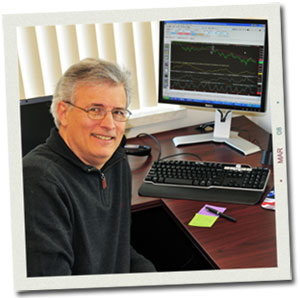 Bill Poulos ranks highly among top trading experts worldwide.
His famous Forex and Stock Market trading courses provide complete systems and methods that actually work.  Bill's guidance gives experts and novices alike the potential to excel in their trading ambitions and reach their financial goals when applied with a serious approach and discipline.
So, how did a retired automotive executive become one of the best-known and respected trading teachers, mentors and coaches?
Bill Poulos began trading the markets decades ago – way back in 1974.  While making a name for himself as a successful engineer and businessman, his love and passion for trading drove him to spend countless hours on the side learning, experimenting and perfecting the art and science of trading.
Bill holds a bachelor's degree in Industrial Engineering and a Master's degree in Business Administration (with a major in Finance). 
In his over 35 years of trading experience, Bill Poulos has developed dozens of practical trading systems and methods. In 2001, he formed Profits Run, Inc. with his son Greg to impart his trading experience and wisdom to others.  Their goal was to shortcut the learning curve for traders and ultimately potentially skyrocket their earnings in the markets.
Bill Poulos now has thousands of students all around the world – from all walks of life and at all experience levels. He prides himself on providing honest and realistic trading education, and He's known for the continuous and ongoing support and follow-up he offers his students.
Your success in the markets is Bill's ultimate priority.
While his trading strategies are designed to be 'timeless', Bill Poulos is always keeping an eye on the hottest trends so you get the very best 'what works now' training.