How'd you like to get your hands on Bill Poulos' Forex Profit Multiplier
trade alert software… PLUS Bill's companion home study course,
and…
– PAY NOTHING?
Well, Bill just re-opened his Forex Profit Multiplier Scholarship Giveaway!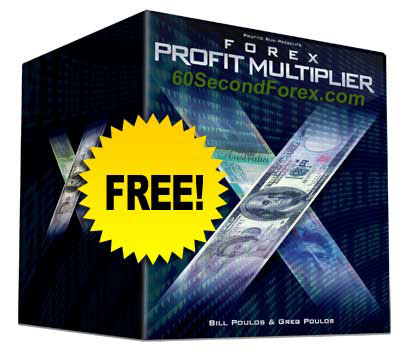 (Hope you're reading this announcement in time to place your entry)
Spend a few seconds now and place your entry right here…
The last time Bill did this, the response was unbelievable — well over 2000 entries.  And Bill and the staff had to read through every single one of them!
But don't worry, that's not a problem for you.  Every entry WILL be read and evaluated, so please be sure to enter for your chance to win (while there's still time).
Remeber, Bill Poulos spent months (and a lot of money) builing, testing and tweaking Forex Profit Multiplier so that it would perform well for you.  This is unquestionably Bill's best effort to date.
Oh, and one more thing — when Bill holds these famous scholarship contests for his courses, he frequently gives away more than one course when there are a few really, really good entries;)
–