Today may be your last chance to get in on the re-opening of Forex Profit Multiplier, the latest premium Forex Training, System and Trade Alert Software by Bill Poulos.
Why? Because Bill is dedicated to giving you the best training and hands-on support.  And in order to do that, he has to limit the amount of traders to a manageable number.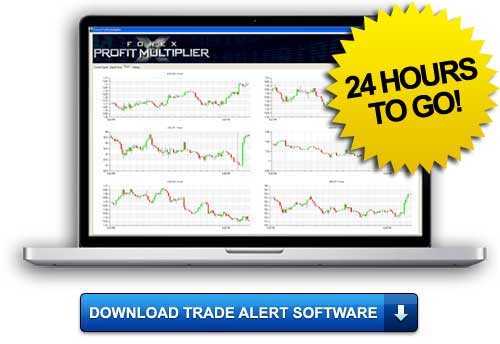 So, to give you his fullest attention, Bill is pulling Forex Profit Multiplier off the market.
You have until midnight tomorrow — a little more that 24 hours — to get in, get the system and training, download the software and start putting it to work in your Forex trading account (or until the last 50 copies are sold out).
The demand for Bill's new program — and the groundbreaking, custom intelligent Trade Alert Software — has been a little overwhelming.  If this website were a physical store, the line to order would wrap around the block several times. That's how busy it's been!
We need to put the brakes on, take a breath, and make sure all Bill's new Forex Profit Multiplier members are getting the support they deserve.
Also, we put up an inventory counter that shows you in real time how many of the last 50 copies are left.  See the latest inventory count here & download the Trade Alert Software before it sells out…
One final thing:
Bill Poulos has seen just about everything available on the market to help you succeed with Forex.  He knows what works and what doesn't.
Bill took his real-world knowledge and expertise to design the Forex Profit Multiplier to be the most affordable way to get an immediate edge – hands down.   We don't think you'll find this much value ANYWHERE else right now…