Well, he's been at it again.  And this time, Bill Poulos is intending to let the cat out of the bag just as soon as possible for his faithful followers.  Good news if you've been a fan of his forex trading systems!
Bill spent the summer testing out some new trading ideas that gave way to a whole-new way of potentially pulling profits from the forex market for those of us who prefer to position trade — those who understand that you don't need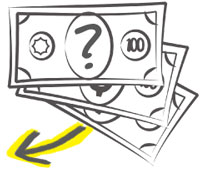 to be a day trading junkie to earn big rewards.  With the right training and the correct rules, you can position trade just as profitably (and sometimes even more so depending on your personality) by placing your positions and letting them ride for a few days.
The secret, of course, is knowing where the market is heading over that time frame — and then catching a ride on that trend.
Want to know the secret?  Be on the lookout for Bill Poulos' all-new FREE forex trading videos coming your way next week!